Properties for Rent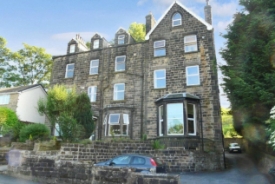 , £625.00pcm
One Bedroomed Flat Park Mill Properties Ltd are pleased to market for rent this ONE BEDROOM FLAT WITH PARKING. COMPLETELY REFURBISHED THROUGHOUT, NEW CARPETS AND NEWLY DECORATED. NEW…

Want to Discuss your needs with one of our team? Call us now on 01756 228300 or visit the Contact Us page.
"I have known Arthur on a professional basis for five years now and in that time I can say that his focus on customer service both to the landlord and tenant in all aspects of lettings is second to none. To say he maintains this level of service with the lowest management fees in the area is testament to his commitment to his clients."
- Richard Purnell of Me Smarter Mortgages
"Arthur Reilly of Park Mill Properties Limited has let my properties for over 5 years. He is very genuine, helpful and courteous in his business dealings, and also honest and trustworthy. I have introduced him to several other landlords, and they have been impressed with his service. He will act as either a managing agent or simply on a tenant finding basis, with equal diligence."
- Joyce Varley of Hall Varley Homes Limited
"Arthur from Park Mill Properties Limited has managed 5 of my properties for the last 2 years and I have been very satisfied with the service he has given, and I will put more properties into his management as and when they come up for re letting"
- Clifford Lawson